Customer Reviews
Write a Review
Ask a Question
Filter Reviews:
glasses
area
team
Bailey Nelson
Everything
partner
round frames
times
anywhere
Canberra
06/15/2021
Third pair
These would last forever if I didn't keep losing them. Joyce plus clip on polarized lenses are solid and stylish utilitarian glasses, and quite steampunk to boot.
10/07/2020
Joyce
Really good and prompt
Rosie C.

Australia
08/15/2020
Nice bit out of shape
My glasses arrived fairly quickly but the arms were bent out so that they are too wide and I can't get them adjusted easily during lockdown. I also can only seem to see clearly through one area of the lens making me wonder about lens quality.
Nicola G.

Australia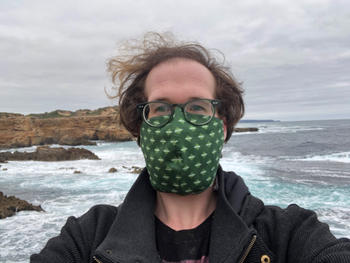 08/06/2020
Excellent service and fantastic glasses.
I had to get a new script from a local place, the Bailey Nelson team was very communicative, patient and helpful throughout the whole process. They made suggestions for me, looked into places in my area that could help, kept my order on hold, checked up on me when I let time get the better of me. Just overall very friendly especially in these rough Covid19 times. The item came and replaced my ever worsening crazed glasses and it put the Joy in Joyce. They fit perfectly and look great!
Samuel F.

Australia
06/23/2020
Delicate and beautiful.
I loooove my new glasses, they are so delicate and beautiful. The round frames can really suit any face shape as my partner tried them on and they suit him too! I also recommend the reflective blue lenses as I spend so much time in front of the computer for work and they have really assisted in reducing my headaches!
Caitlyn E.

Australia
04/29/2020
Super easy and helpful
I love, love, love my glasses. The shop staff in Canberra are always very friendly and helpful, I hope everything stays the same there after the temporary shut down. Online shopping experience was great too, and the glasses came more quickly than I was expecting. No complaints at all. I love the glasses so much I got the exact same ones again a few years later. Couldn't find a pair I liked better anywhere.
Genevieve M.

Australia